About
William Holt has a Master of Fine Art in Painting from Monash University and has a broad range of experience in Painting, Sculpture, Installation Art & Photography. NOTE: If you like a painting but you need it to be a different size or colour etc..please contact for commission. Thank you:) Im always trying to be on the edge of what i consider to be new and inspiring for me and the viewer/collector. I dont want to be satisfied with making 'safe" art. Over the last 20 years William's had major solo exhibitions and many group shows here in Melbourne ,Sydney & Perth also the Curator at Karstens Gallery 123 Queen Street Melbourne. Now the curator of 100th gallery 200 Normanby rd Southbank see over 30 recent William Holt works all year round.The best way to experience the full "aura" and energy of my work.Youtube : https://youtu.be/DeRXHqr9AXY https://youtu.be/G16wju_WHaoNEW: Studio 2 now is open for appointment to view my latest painting if your in Melbourne.Also available if your having trouble deciding which painting would best suit your home/ space, i am happy to come to you with a selection of your favorite works to help you make the right choice for lasting satisfaction to the art collector. Visit My Melbourne Studio "Studio 2" in Glen Huntly please note contact for an appointment thank you. Mobile 0419 206 348 or [email protected]'The act of painting is a process of all consuming instinct where sheer joy in the moment is sought to reach a decisive conclusion when composition and content combine' William Holt Experience the distinct style of painting that hovers between the energetic abstract plane and the visual tension of the natural world.The material, physical and tactile nature of the canvas is clearly a spontaneous enjoyment in the act of painting,the dynamic paint application is as if in a whirlwind of pure life-force and vitality.
Education
Master of Fine art Monash University
Exhibitions
details on website
Instagram : abstractlywill
Press
Most recently recent work on the set of "Neighbors"Australian tv series 2016
Chosen to take part in the first Other Art Fair Melbourne 2017
Year round Exhibition at 100th Gallery Southbank 2017
Influences
Natural world, Outback Australia,, inner life, recycled materials
artist
Pip P.
7 days ago
collector
Carolyn R.
5 days ago
artist
Hayley K.
12 days ago
collector
Tina K.
11 days ago
artist
Carolyn D.
9 days ago
artist
Katherine A.
11 days ago
collector
Philippa B.
1 day ago
collector
Lorraine C.
5 days ago
artist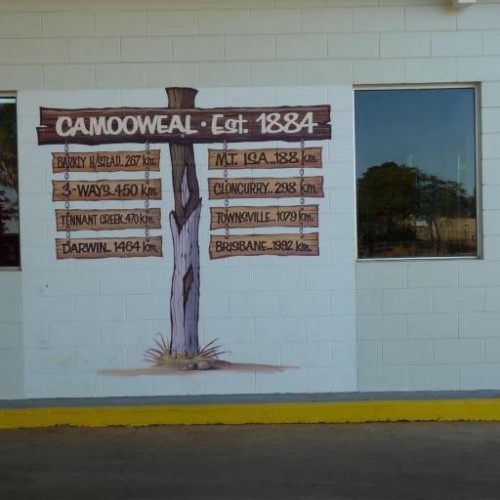 Virginia M.
3 days ago
artist
Mellissa R.
21 hours ago
artist
Jeanette G.
13 days ago
artist
Laurie C.
7 days ago
Previous
Previous