Semi-finalist
About
Ying Huang is a Manchurian-born Chinese Australian painter and printmaker. Known for her unique style of screenprinting that is directly etched onto raw steel metal, Huang's work has been exhibited throughout Australia and in Hong Kong and Scotland. She has won awards from Print Council of Australia, the Victorian Flanagan Art Prize (Ballarat) and RMIT University Best Student Prize. In 2016, she was commissioned by Melbourne's City of Yarra to create a six-walled mural representing its multicultural community.
Huang conceptualises a political art movement that she has termed Polipanda or Political Pop Propaganda Art. Polipanda is a hybrid practice combining political propaganda art and pop art, explores how history is manipulated through mass media images and challenges us to rethink notions of authenticity and originality. Inspired by iconic images from film, photography, other cultural media and everyday life and personal experiences Huang recontextualises these images through her own lived experience of a negotiated cultural identity. Although often still recognisable, the images are unsettling, providing only a trace or imprint of their origins, their meaning altered and taking on a life of their own.
Her current work continues to satirise popular culture and political history. This work finds inspiration from Rose O'Neill's Kewpie Doll, a character who is "a sort of little round fairy [and] whose…idea is to teach people to be merry and kind at the same time." Huang inverts its optimism through its uncanny mischief by appropriating the 'pie' of kewpie. This series, which she terms as 'Political-pie', includes producing caricatures of notorious and influential political leaders such as Donald Trump ('Trump-pie'), Kim Jong-Il ('Kim-pie') and Malcolm Turnbull ('Malcolm-pie'). Huang's work is playful, rebellious, humorous, yet provides unflinching and unapologetic commentary on the world of mass media images in which we live. She takes viewers on a light-hearted tour of the art world, prompting us to re-encounter our taken-for-granted experiences of 'art', everyday life, and popular culture.
Before Huang settled in Melbourne in 2005 she has lived and travelled in many counties throughout Asia, Europe and the Middle East working as scuba diving instructor and teacher. She completed her Bachelor of Fine Art (Honours) at RMIT in 2014.
It was during her last year of study at RMIT that Huang developed and originated her unique style of steel metal work that combines numerous traditional printmaking methods in one plate. She uses the same raw steel metal that manufacturers use to make cars. She etches the steel plate like a copper plate and then silk screenprints the image directly onto the steel surface. Sometimes, she also digitally prints the image onto the steel, similar to how traditional print making uses the copper plate to print images onto paper. She also explores work on brushed aluminium, a medium that allows its colour and texture to illuminate the image itself.
Huang describes her steel metal works thus: "I've always loved textured surfaces, the aged and corroded look. My mission is to create prints that possess the quality of paintings, to blur some boundaries from prints to paintings. All my steel metal works actually has a super smooth surface although they look opposite because I sand prime the plate surface very carefully before they being printed".
Top Categories
Education
Bachelor Fine Art and Honours Fine Art at RMIT in 2013 and 2014.
Exhibitions
Print Council of Australia celebrate over the past 50 years commissioned prints, NKN gallery, Collins Place Melbourne, 2016
Moreton Bay Region Art Award, NSW 2016
My Name is Polipanda - Retrospective, TACIT Contemporary Art gallery, VIC 2016 Solo
Edition 2016 Annual Print Exhibition, TACIT Contemporary Art gallery, VIC 2016
Mornington Art Exhibition 2016
Australian Post Art Prize, 69 smith street gallery, Fitzroy 2016
Little wonder II, Beth Hulme gallery, VIC 2015
Magical, NeoSpace gallery, VIC 2015
​Australian Print Triennial - 15 Young Emerging Australian Artists , The Art Vault. Mildura 2015
21st November, Found Melbourne CBD venue, 2015
From Polipanda with Love! Off The Kerb gallery, VIC 2015 Solo
M Collection Art Award, VIC 2015
The Flanagan Art Prize, ST Patricks College, Ballarat 2015
Wyndham Art Gallery, VIC 2015
Edition (Redux), Group Printmaker Show, Tacit Contemporary Art, VIC 2015
Supergraph, Royal Exhibition Building Carlton, VIC 2015
Editions 2015 Annual print exhibition, Tacit Contemporary Art, VIC 2015
Home Free, Gasworks Arts Park, VIC 2015
The '90', Port Jackson Press, Collingwood, VIC 2014-2015
The Royal Scottish Academy Open Exhibition, Edinburgh, Scotland, 29th Nov-20th Jan 2015
Senini Art Award, McClelland Sculpture Park & Gallery, Langwarrin, VIC 2014
Central Station, Glasgow, Scotland 2014
4AA4, 4A Centre for Contemporary Asian Art, NSW 2014
Fremantle Arts Centre Print Award, WA 2014
SIX Lightscape Projects, RMIT school gallery, VIC 2014
Identity, Port Jackson Press, Collingwood, VIC 2014
Swan hill print & drawing acquisitive award, Swan hill gallery, VIC 2014
Winter Salon, Collingwood Gallery, VIC 2014
Alice Art Prize, Araluen Arts Centre, Alice Springs NT 2014
TLWO, Port Jackson Press, Collingwood, VIC 2014
The Great Leader Series, Off the Kerb gallery, Collingwood, VIC 2014 Solo
The Comfort Zone, Gasworks Art Part gallery, VIC 2014
A Tale of Two Cities, Print Institution Hong Kong, Hong Kong 2013
Burnie Print Prize, Burnie gallery, Tasmania 2013
The Flanagan Art Prize, ST Patricks College, Ballarat 2014, 2013, 2012, 2011
Primary Processes, Open Space Gallery, VIC 2012
We Are Young and Free, Toyota Spirit gallery, VIC 2012
Toyota Undergraduate, Toyota Spirit gallery, VIC 2011
Calleen Art Award, Cowra Regional art gallery, NSW 2011
Rick Amor Drawing Prize, Art gallery of Ballarat 2011
Geelong Acquisitive Print Award, Geelong gallery 2011
Press
http://thecreatorsproject.vice.com/en_au/blog/painter-ying-huang-is-turning-politicians-into-kewpie-dolls
​http://yarracityarts.com.au/work/mural-ying-huang/
http://www.printcouncil.org.au/product/sleep-well-my-princess/
https://www.broadsheet.com.au/melbourne/art-and-design/article/lights-laneway-action
http://thisiscentralstation.com/featured/ying-huang/
https://www.melbournefringe.com.au/program/event/view/7dd0e318-4be4-466a-8db7-74e519dc8efd
http://downloads.dgdesignnetwork.com.au/ADERG-2015-RMIT-University.pdf
http://www.tacitart.com.au/TCA%20Artists/TCA%20Artists/yinghuang.html
http://artguide.com.au/whats-on-page/show/pip-honours-graduate-exhibition/
https://art.base.co/product/1605-stamp-collection
artist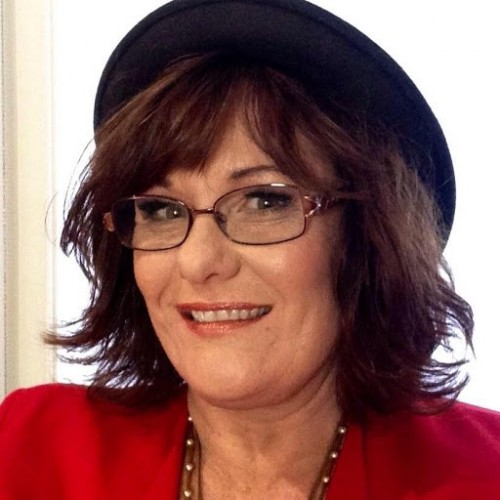 Lisa J.
4 days ago
artist
Sarah S.
6 days ago
collector
Ingrid S.
9 days ago
collector
Jillian B.
1 day ago
artist
Kaz B.
21 hours ago
artist
Chrissie C.
10 days ago
artist
Kerry j.
5 days ago
artist
Colleen S.
11 days ago
collector
Felicity
8 days ago
artist
Melinda P.
6 days ago
artist
Robyn G.
5 days ago
artist
Eva J.
2 days ago
Previous
Previous