Artwork Description
What is this painting about?
This painting continues in my exploring tiny fragments and patterns of life. At a microscopic level, I am inspired by the vastness and sublime of the minutiae of life. Those kind of universal forms that often stop us in our tracks in awe of their magnificence.
The organic cellular cluster motifs I often use allude to the pulsating patterns of natural forms growing and the fundamental building blocks of life.
Although the work alludes to familiar elements of the natural world, I intentionally make the symbols ambiguous, not distinctly one nameable thing. Cell growth, rock pools, reptile skins even bubbles, I love the varied responses to the work. The images suggest real things and therefore act more powerfully as memory triggers for recollections and reminiscences that reference our place in the fragile natural world.
I have had several successful gallery exhibitions and received some acclaim as an emerging modern artist. My artworks are well received and enjoyed by audiences around the world. David Thomas in his essay on my artwork describes my paintings as 'seriously considered works of technical and creative assurance.' I aspire to make beautiful original artworks from my studio in Melbourne, Australia.
All paintings are varnished with Professional Quality Artists Varnish, once they have been photographed. This gives a protective surface and an exquisite sheen that really makes the colours powerful & eye-catching.
All images remain the copyright property of the artist, Jacquelyn Stephens.
Painting is signed, titled and dated verso.
This painting is sold unframed
Interior images created by and courtesy of iartview app
Note also that Artworks displayed in rooms are for the purpose of illustration only. I have tried to keep them to scale as much as I can but please be sure to check the dimensions of paintings actual size.
Gallery Price for this painting was $8800
Bluethumb price includes estimated shipping costs
Medium
Mixed Media & Oil Paint on Gallery Wrapped Canvas
Free Shipping
Free shipping Australia wide. Leaves artist's studio in 1-3 working days
Free returns
Complete buyer protection with guaranteed free returns with in 7 days of delivery. Read more
Ready to hang
This artwork is ready to hang.
Payment options
#Original Painting, #big painting, #large, #interior, #cells, #molecules, #art and science, #colour, #microbiology, #biology, #Life, #melbourne art for sale, #organic abstraction
Commission an Artwork
Artwork Description
What is this painting about?
This painting continues in my exploring tiny fragments and patterns of life. At a microscopic level, I am inspired by the vastness and sublime of the minutiae of life. Those kind of universal forms that often stop us in our tracks in awe of their magnificence.
The organic cellular cluster motifs I often use allude to the pulsating patterns of natural forms growing and the fundamental building blocks of life.
Although the work alludes to familiar elements of the natural world, I intentionally make the symbols ambiguous, not distinctly one nameable thing. Cell growth, rock pools, reptile skins even bubbles, I love the varied responses to the work. The images suggest real things and therefore act more powerfully as memory triggers for recollections and reminiscences that reference our place in the fragile natural world.
I have had several successful gallery exhibitions and received some acclaim as an emerging modern artist. My artworks are well received and enjoyed by audiences around the world. David Thomas in his essay on my artwork describes my paintings as 'seriously considered works of technical and creative assurance.' I aspire to make beautiful original artworks from my studio in Melbourne, Australia.
All paintings are varnished with Professional Quality Artists Varnish, once they have been photographed. This gives a protective surface and an exquisite sheen that really makes the colours powerful & eye-catching.
All images remain the copyright property of the artist, Jacquelyn Stephens.
Painting is signed, titled and dated verso.
This painting is sold unframed
Interior images created by and courtesy of iartview app
Note also that Artworks displayed in rooms are for the purpose of illustration only. I have tried to keep them to scale as much as I can but please be sure to check the dimensions of paintings actual size.
Gallery Price for this painting was $8800
Bluethumb price includes estimated shipping costs
Medium
Mixed Media & Oil Paint on Gallery Wrapped Canvas
Free Shipping
Free shipping Australia wide. Leaves artist's studio in 1-3 working days
Free returns
Complete buyer protection with guaranteed free returns with in 7 days of delivery. Read more
Ready to hang
This artwork is ready to hang.
Payment options
Lindsey R.
Gavin B.
Bernice S.
Claire A.
Jennifer W.
Joanne B.
Wayne P.
Sharon K.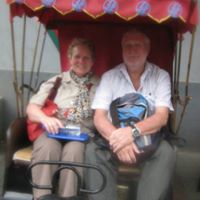 Annette
Jodie B
Lynette F.
Lynette F.
Previous
Previous