Further examining the possibilities of this interlocking tumbling blocks pattern, I decided to make a landscape the colour of fire opals, with shifting directional light. The result evokes reptile scales. A golden snub-nosed monkey ended up in the corner, looking up at its faceted universe with mixed emotions.
This abstract geometric collage is rich and vivid. It invites you to look at it, but your eyes cannot rest anywhere, forever shifting their gaze and clinging to minute detail seen up close.
This work is mounted on mdf panel with a wire across its back, ready to hang or frame.
I will happily make you a custom piece. Email [email protected]
Paper and decoupage medium on mdf board
DESCRIPTION
Further examining the possibilities of this interlocking tumbling blocks pattern, I decided to make a landscape the colour of fire opals, with shifting directional light. The result evokes reptile scales. A golden snub-nosed monkey ended up in the corner, looking up at its faceted universe with mixed emotions.
This abstract geometric collage is rich and vivid. It invites you to look at it, but your eyes cannot rest anywhere, forever shifting their gaze and clinging to minute detail seen up close.
This work is mounted on mdf panel with a wire across its back, ready to hang or frame.
I will happily make you a custom piece. Email [email protected]
TAGS
geometric art, monkey, rainbow, pattern, collage, mixed media, magazines, abstract, shapes, modern, cutout, recycled, repurposed, colourful, geometry, paper
artist
Mollie E.
7 days ago
"Artists need many places to sell their art.. this is one of them, of you share that info. "
collector
Terri M.
8 days ago
"Incredible detail, moody."
artist
Leanne M.
2 days ago
"I think it is a wonderful site to bring artists and collectors together in one place."
artist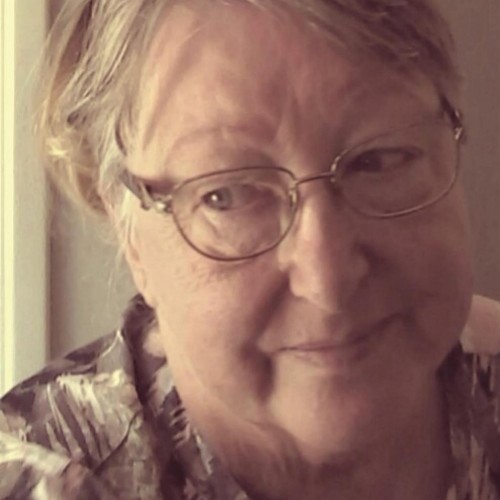 Sandy B.
9 days ago
"love the support and opportunity to sell, thankyou"
artist
Natalie K.
6 days ago
"Great broad range "
collector
Fereshteh P.
16 hours ago
"In point of my view, Bluethumb, is one of the best ways, for artists to exhibit their artworks, and have the fortunate to sell them. "
artist
Lisa J.
3 days ago
" As an Artist I am thrilled with my sales so far via Bluethumb. Collectors get to see amazing art by diverse Aussie's Artists, including Artists that are not famous or those emerging. "
collector
Christine S.
8 days ago
" Living in a rural area bluethumb allows me to enjoy art on my computer & hopefully one day to start purchasing affordable art as well as encouraging new & emerging artists "
collector
Kim
4 days ago
"I wish to help aussies buy other aussies products"
artist
Janette H.
4 days ago
"Australian made"
collector
margaret R.
9 days ago
"Huge variety to chose from , ease of use and good customer service "
artist
Damien
6 days ago
"everything about it is great"
Previous
Previous
FREE SHIPPING & INSURANCE
Bluethumb takes care of everything from artist's studio to your door, so your precious artwork arrives quickly and safely. We'll notify you via email of the sale, and will include your tracking number once picked up by our couriers.
On average it takes 10 days for a painting to arrive. Once you input your post code, we'll give you a more accurate estimated delivery time for your artwork.
We also have 7 day free returns ... Happy collecting.
7 DAY FREE RETURNS
You have a full week (7 days) from the time you receive an artwork to decide if you would like to return it.
No questions, no hassles and Bluethumb will pay for the cost to return your purchase to the seller up to a maximum of $100.
Embed Artwork Image
Add this artwork to your site by copying the code below